Celebration Balloons And Events, based in Plymouth, has been providing specialist services for events and weddings all over the South West for over 15 years.
You can order through our Plymouth shop, telephone or website, and our dedicated team of full time professionals will be there to ensure that everything we do enhances your event.
Whether it involves decorating your venue or entertaining your guests, Celebration Balloons and Events offer the most comprehensive service in the South West.
Our services include chair covers, balloon décor, ice sculptures and fantasy flowers, chocolate or champagne fountains and fun casino nights, amongst others. Click on the buttons to the left to find out more details.
If you are planning a corporate event, wedding, civil partnership, birthday party or charity fund-raiser or in fact any event where our services can add fun, colour and excitement, please contact us first!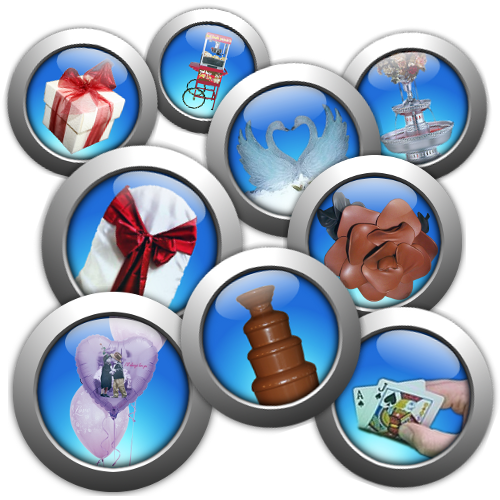 Book with another service, make it a better deal.