The Celebration Balloons Shop
The Celebration Balloons shop has now been running for over 15 years. Based in Peverell, Plymouth (see the map, below), the shop acts as both our base of activities and our showroom.
Please feel free to drop in to the shop at any time.
If you wish to discuss your requirements in detail with a member of our professional staff, please call us first to arrange an appointment, and we'll make sure there's someone available to help.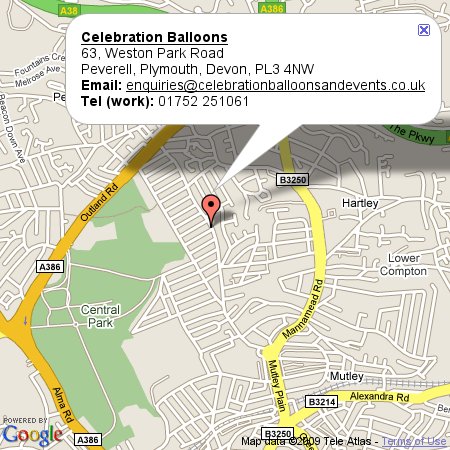 Packages are available on multiple bookings.